Riverhouse Hotel (The Teak House)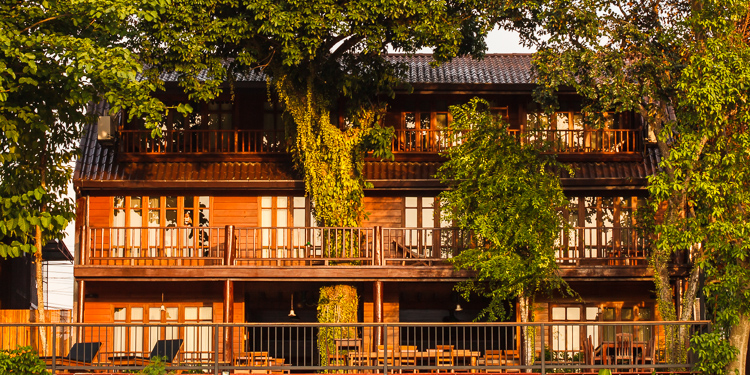 Located 50 metres from the Riverhouse Resort, the Riverhouse Hotel property is entirely made from teak as well as featuring entirely handmade teak furniture throughout. The hotel prides itself in making you feel at home and peaceful among this beautiful setting along the Yuam River.
Since its opening in 2001, Riverhouse Hotel has embraced the Thai way of life and shares it with newcomers. Removing one's shoes is customary in Thai households and at the Riverhouse we adhere to such practices and ask guests to do the same. Just another way to make everyone feel at home:)
The Teak House has 12 rooms comprised of twin, double and triple en suites as well as a great restaurant serving breakfast, lunch, and dinner.
Click here to see our Restaurant Menu
Click here to see our Drinks Menu
Check out what people are saying on Trip Advisor
Get Directions: 77 Langpanich Rd, Mae Sariang District,
Mae Hong Son Province 58110, Thailand
Telephone: +66 (0) 5368-2323
IG: @riverhousehotel_teakhouse
FB: riverhousehotelmaesariang
LINE: @riverhouse