Coriander in Redwood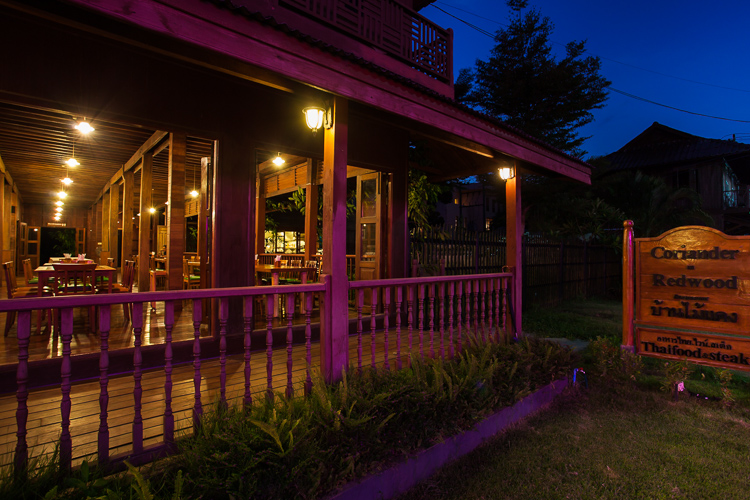 Coriander in Redwood is proud to be the premier restaurant in Mae Sariang, Mae Hong Son. The building has a long history of at least 90 years as it was modified from an old house made entirely of redwood. It was originally owned by a Thai local and was once used as an office and residence of an Englishmen when they obtained teak concessions in Thailand. Back then, logs were floated down the Yuam River to join the Salawin River, continuing their journey on through Myanmar.
To preserve and give a new life to the old building, of which the structure and the timber quality is still perfect, we have modified the house's ground floor as a restaurant, while the upstairs meeting room and private dining rooms make for ideal function spaces.
Coriander in Redwood prides itself in serving locally sourced and traditional Thai cuisine along side top quality imported western dishes.
The restaurant opens daily and boasts the capacity to host up to 150 persons, serving wine and catering Thai dishes as well as delicious steaks for lunch and dinner.
Check out what people are saying on Trip Advisor

Service hours: 11am – 10pm
Get Directions: 12 Moo 2 Langpanich Rd, Mae Sariang district,
Mae Hong Son Province, 58110, Thailand
Telephone: +66 (0) 5368-3309
IG: @coriander_in_redwood
FB: corianderinredwood
LINE: @riverhouse
Free Wi-Fi internet is available. Dining reservations are recommended for larger groups.